label.m's Patrick G Nadeau Leads With Innovative Braiding Technique At The New York Fashion Week CAAFD SS18 Show
Posted on 22 September 2017
The CAAFD (Council of Aspiring American Fashion Designers) put on quite a show in New York. With four designers showcasing their work, themes ranged from medieval castles in ruins with Fesvey; classic, fun and comfortable with Mikelsen; happiness, sophistication and feminity with Frances Gerard; and monochromatic texture and linear shapes indicative of New York City with Samantha Leibowitz. When it came time to create the hair Hair Lead Patrick G Nadeau "wanted to create a classic, natural texture paired with a style that was effortlessly cool as if the model did it herself. Nothing beats a cool style, even if you do a classic style, always add an intriguing element of cool."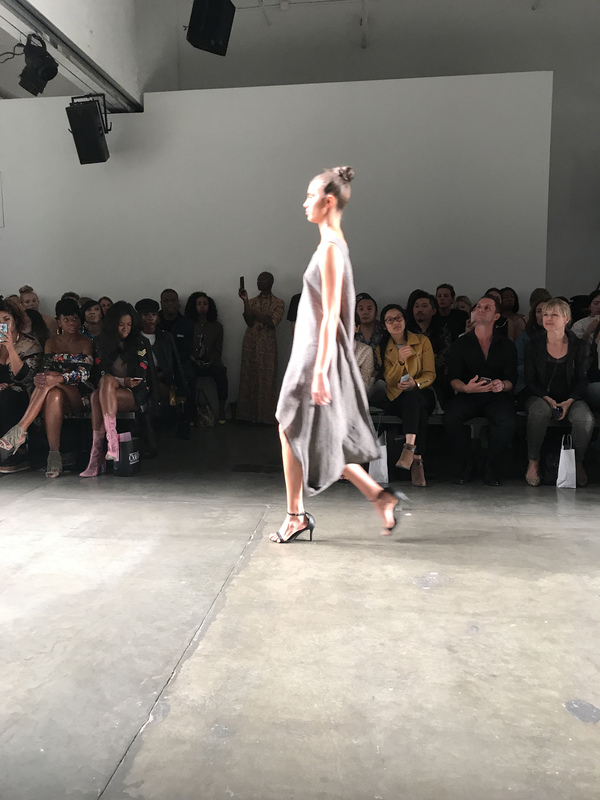 And the two looks created were totally classic cool - one being a rope braid pony and the other a perfectly taut bun with peek-a-boo tendrils. Love these looks? Find out how to get them below!
LOOK ONE
2.

 
Take a radial section with label.m
Metal Tail Comb
from the back & secure into a tight, smooth ponytail with elastic.
3.

 
Smooth the front section with label.m
Hairspray
&
Grooming Brush
back into another ponytail, joining the two ponytails together.
4.

 
Section ponytail into two and twist in opposite directions, then twist those pieces around each other, creating a rope braid, secure with long elastic & wrap around to create visual interest at the end of the ponytail.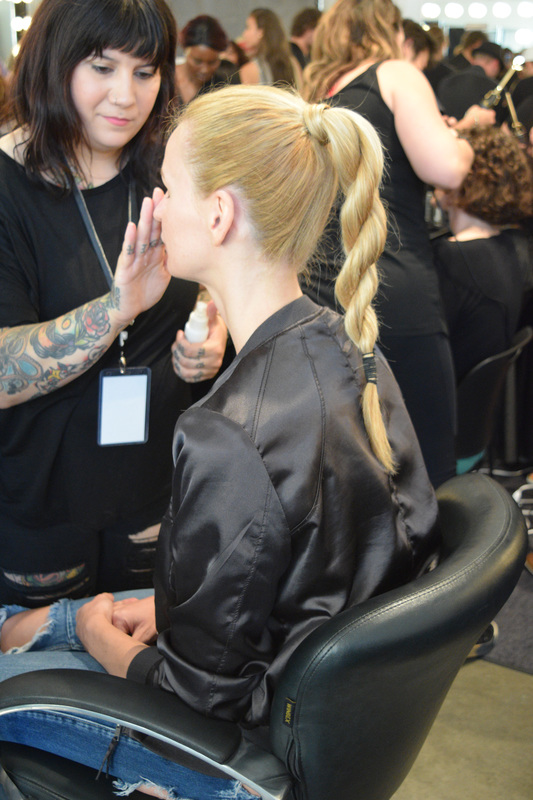 LOOK TWO
1.

 
Twist the rope-braid ponytail into a bun & secure with u-pins, leaving last 2 inches out at the top of the bun.
2.

 
Using hairpaper, loop strands from the fringe around the paper in a figure 8 motion, secure with bobby pin & let sit for 20 minutes or press with flat iron to secure waves. Release braid when waves are set & spray into place with label.m Fashion Edition Wax Spray.